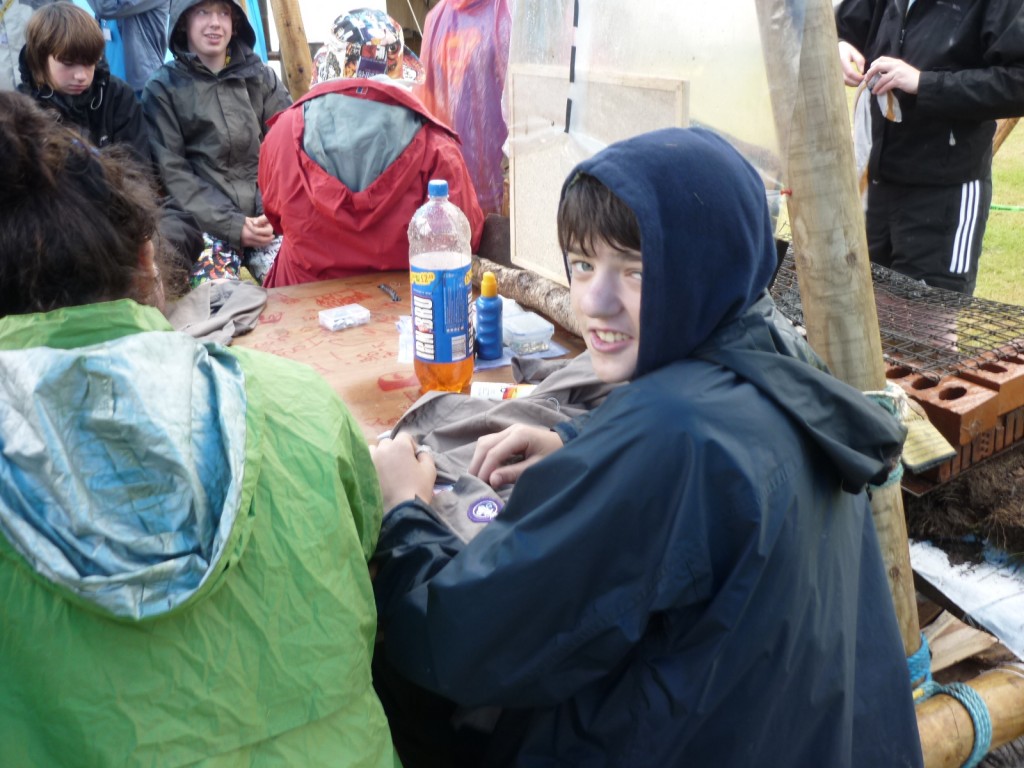 We had a great day!!!!!!!!!!!!!! 😀
We've been go karting in the morning, before splitting up for the afternoon with Nelly, Jaye and doing archery and Blake, Mitchell and Jamie doing electronics, where they made light up woggles!
We're settling in well with our twin patrol, who are from Inverness. They are nice. 🙂
This morning was soooo rainy! We were all soaked before we'd even eaten breakfast, and Blake was looking rather like a drowned dog by the end (his words!) seeing as he failed to bring a waterproof on camp! 🙁
Luckily for us though, our subcamp has a SAUNA. So we all hid in there 'till lunchtime and got niiiiiice and toasty :3 Tonight is the day-glo disco, so I'm about to get kitted up in my glo-sticks and go and join the rest of my patrol to Partay!!!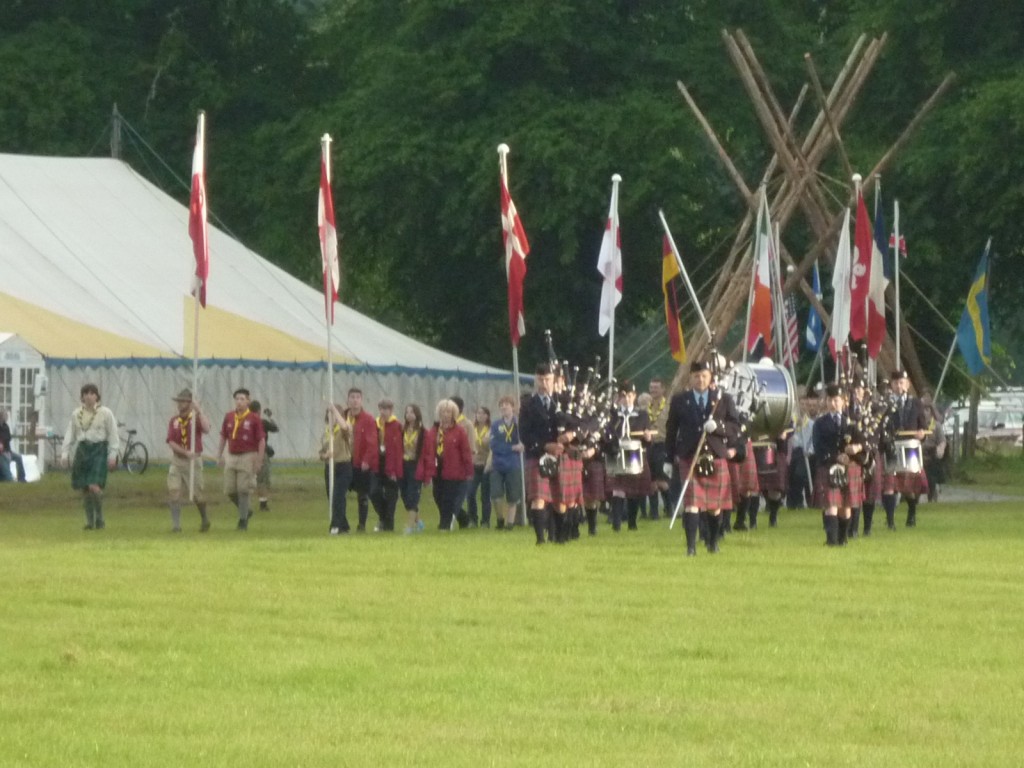 Overall a successful first 'proper' day, with only some minor injuries (cut fingers) and sogginess (the boys' tent being flooded), leaving all of us raring to go for tomorrow, when the patrol are doing a variety of activities including climbing, canyoning, and the atholl experience (described as 'basically just rolling about in some mud')
Can't wait!!
-Nelly.