8th Holborn was formed in 1908, making us among the first Scout Groups to be registered.
Founded on the street corners of Holborn, the group is one of the last remaining of the 'cosmopolitan and somewhat unruly' Holborn District, which was the source of the original Gang Shows and many gallantry medals during the Second World War.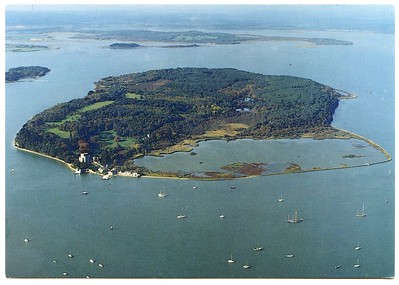 Robert Baden-Powell holds experimental Scout camp on Brownsea Island in Poole Harbour
He brought together 20 boys, half from well-off backgrounds and half from poorer backgrounds.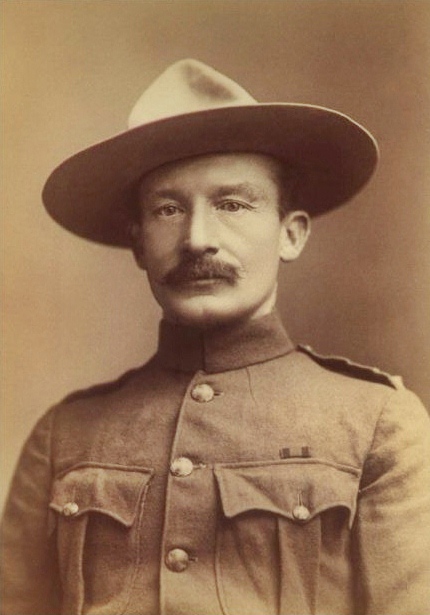 8th Holborn founded
After Baden-Powell's Scouting for Boys was published, boys in Holborn formed patrols. At 8th Holborn we can trace our origins to 1908.
William Dunsbier awarded Gilt Cross
8th Holborn Scout awarded gallantry medal for saving a man from drowning.
Scout and Guide fete at the Foundling Site raises final funds for creation of Coram's Fields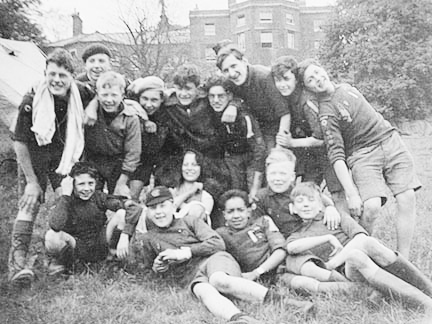 Camping at Totteridge
This is the earliest photo we have of 8th Holborn. Members of the troop are pictured camping at Wykeham Rise in Totteridge, home of Lady Peat whose patronage of the group gives us our full title of "Lady Peat's Own".
War breaks out
Most of the younger members of the group are evacuated. Our HQ at Coram's Fields is taken over by the RAF. We join forces with the 10th Holborn.
8th & 10th Holborn HQ destroyed in air raid
8th Holborn returns to Coram's Fields
In 1944 we were able to return to Coram's Fields, our HQ having been vacated by the RAF.
Royal Wedding
Six members of 8th Holborn were among 1,000 Scouts who sold souvenir programmes to the crowds on the day Princess Elizabeth married Philip Mountbatten.

City of London and Holborn Scout Districts merge
This is why we have the right to wear the highly sought-after City of London badge on our uniforms, much to the envy of Scout badge collectors everywhere.
Lady Rothermere unveils plaque to reopen 8th Holborn HQ
We join Islington Scout District
Although we are located in the borough of Camden, for 20 years we wore a district badge with the Islington borough shield.
8th Holborn Beaver Scout Colony opened, and group becomes open to girls as well as boys

Camden, City & Islington District created
Islington District combined with St Pancras and Hampstead districts.
Eurojam
Our Scout troop and Explorers takes part in the European Scout Jamboree
Centenary celebrations
We celebrate 100 years of the group with an event at Coram's Fields
Launch of North London Scout District
Camden, City & Islington district merges with Haringey Scout District
We are currently working to compile a better history of the Group. If you were a member or leader at the group please do get in touch and help us to fill in the missing gaps.
Embed from Getty Images
Our official name is 8th Holborn (Lady Peat's Own) Scout Group.
You can read more about our very long association with Coram's Fields here.