Beaver Scouting is for 6 to 8 year olds and provides just over an hour of fun and games each week.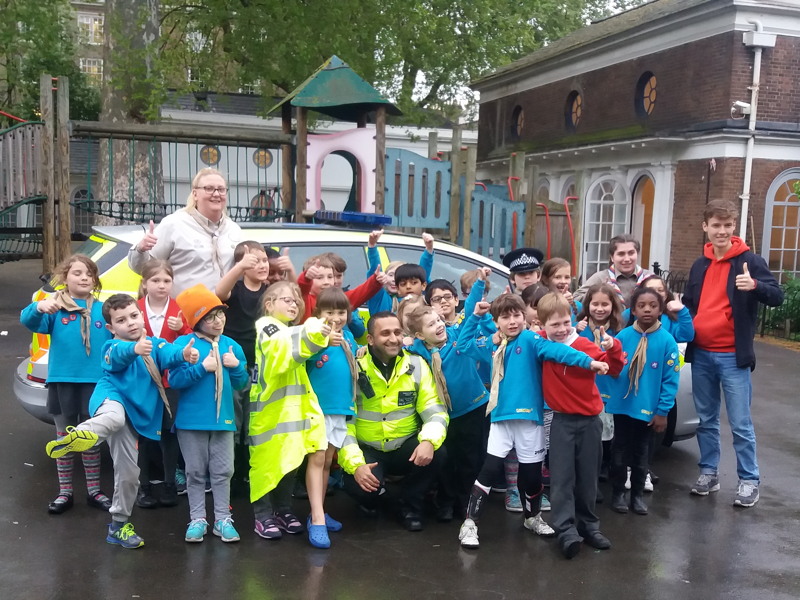 Fun and Friends at 8th Holborn Beaver Scouts
Ryan is the Beaver Scout Leader, assisted by Mandy and other volunteers.
Frequently Asked Questions
1.Who are the Beavers?
The Beavers is the youngest section of 8th Holborn Scout Group, and the second-to-youngest section of the wider Scout movement.
2.Who can be a Beaver?
Any boy or girl, aged 6-8yrs.
3.Where do the 8th Holborn Beavers meet?
In the Guides Hall, Coram's Fields.
4.When do the Beavers meet?
Every Thursday in term time, from 6pm to 7.15pm.
5. What do Beavers do?
"Fun and Friends" is the Beavers' motto! We play games, make things, visit places, compete in sports events and learn about and develop the Scout values, "to do my best, to be kind and helpful and to love God".
6. How much does it cost?
The weekly sub is £3.50 (or £20 per half term). This covers the annual insurance, the materials for each week, the scarf, woggle and badges. In addition, the uniform (sweatshirt) costs £15.50 new, although there is nothing wrong with getting one second-hand. This should be purchased after 4-6 weeks (we can get it for you).
7.Can Beavers go camping?
The 8th Holborn Scout Group has an annual family group camp during the second May holiday, to which Beavers are invited, as long as they are accompanied by a parent. This year 8 Beavers joined the camp with their parents. In addition, Beavers have the chance to take in a sleepover at least once a year without their parents.
8. What happens after the Beavers?
8th Holborn Scout Group has a Cub Scout Pack and Scout Troop for Beavers to progress through.
9.Do you have to be a Christian to be in the Scouts?
The Scout Movement is inter-faith and not specific to any religion. In fact, the religion followed by the largest number of Scouts world-wide is Islam. In the 8th Holborn Beavers we are very fortunate to have Christian, Jewish and Muslim Beavers. During the year, Beavers learn about different faiths.