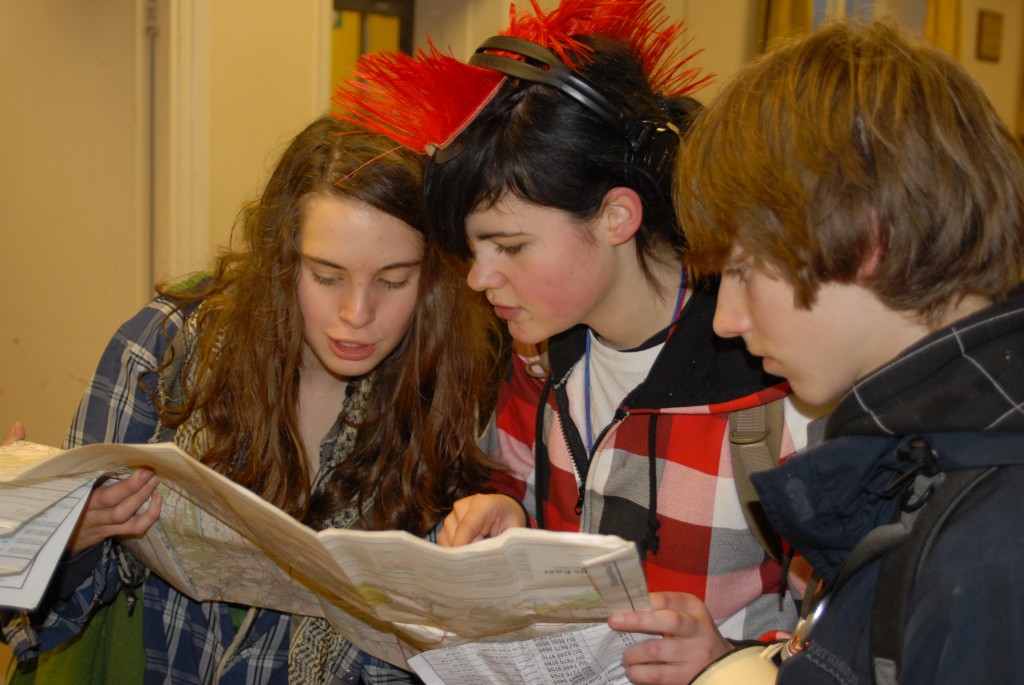 Following our successful win of the Novice Trophy in 2010, four 8th Holborn Explorer Scouts joined forces with fellow Explorers from Hampstead and Haringey, to compete in the 30km race around the Chilterns. Despite a damp and rather nerve-wracking start as they waited for Mitchell to navigate his way via public transport to join them, both teams set out with their best feet forward. In Magda's team were Jaye, Alex and Theo, while in Calum's team were Mitchell, Xander and Monique.
The tactics employed by the two teams varied dramatically: while Magda's team focussed on making good time around the course, Calum's team decided to spend more time investigating the local environment and wildlife.
To try and keep the competing teams on track, the organisers had posted a series of checkpoints around the course, offering everything from squash and biscuits to cheese toasties. However, they didn't reckon on the adventurous spirit of our Explorer Scouts. Not satisfied with the first 29km of the route and their collection of "trophies", Calum's team chose to conduct a survey of varying schools around High Wycombe for another four hours, before successfully finding their way back to Highcrest Community School, the site of the finish line.
When the final times and positions were announced, Magda's team had made it round the course in a very respectable 8 hours and 46 minutes, despite taking a few scenic detours. Calum's team gained a special mention in the prize-giving ceremony for their grand tour, and their record elapsed time of 14 hours and 25 minutes. Most importantly, unlike many others, both teams managed to reach the finish line intact. Well done to them all!