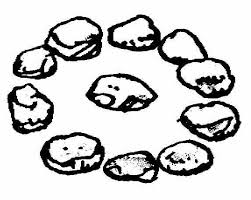 Fred Mardell, aged 96 and after a short illness, passed away after a lifetime of service to Scouting. As well as having been a Scout Leader at 8th Holborn and a former District Commissioner for Holborn he was a long-time Scout Leader at the 4th Holborn Scout Group, based for many years at Bloomsbury Central Baptist Church, where Fred served as a Deacon from 1956, latterly a Life Deacon. When the Friendship Centre was built at Bloomsbury, Fred successfully moved the Group to another location, Whitfields Church opposite Heal's on Tottenham Court Road.
A life-long supporter of West Ham Football Club Fred celebrated his 90th birthday in a box overlooking the pitch, followed up with a strawberry tea at Bloomsbury.
Dennis Rowen, a former District Commissioner in Holborn remembers Fred 'very fondly … He was always arranging outdoor adventures for the Group and we always ended up at Fred's home for afternoon tea. He was well respected by all who came into contact with him as just full of life and always on hand for a chat and support'.