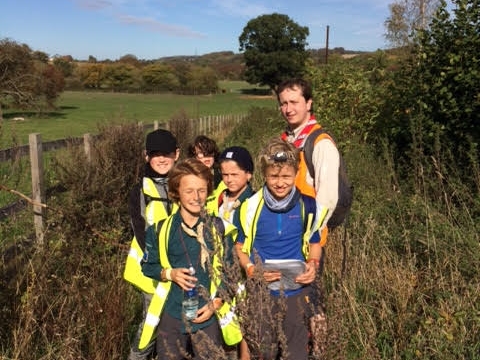 8th Holborn entered a record-breaking six teams into the largest ever Chiltern 20 Challenge hike on Saturday 13 October.
25 bleary-eyed Scouts and five leaders met at Baker Street Station at 5.45am to make the journey to Great Missenden to join the competition which is run by Greater London North Scouts and this year attracted 86 team entries from around south east England.
Our Junior team – following a shorter 12 km route – achieved third place in the competition.
Of our senior teams, team E achieved the best time, coming in 11th out of 66.